6 Tips for Planning Your Visit to Stowe Next Fall

November 12, 2021
by GO STOWE
Did you miss out on Stowe's legendary fall foliage this year? Not to worry—with the right information and planning, you'll be able to experience this three-time USA Today 10 Best Destination for Fall Foliage! Ensure you can see for yourself why Stowe is the perfect backdrop for your fall adventure. Read our tips below for planning your visit to Stowe, Vermont next fall.
1) Time your trip.
It's hard to pinpoint exactly when "peak" foliage will take place as it varies each year depending on a variety of factors, such as rainfall and temperatures leading up to and during the fall. Generally speaking, you're bound to see some "prime" color between mid-September and mid-October. View our FAQs for viewing fall foliage in the area. Be sure to consider our signature events that happen every fall, such as Trapp Oktoberfest and the Stowe Foliage Arts Festival.

2) Book your stay as soon as possible.
The best time to start looking for and book a place to stay is four to six months in advance of your visit to ensure your trip is as fantastic as the fall foliage. For the best availability, consider booking as far as a year out when some properties have released their inventory in advance.

3) Choose your views.
From hiking Vermont's tallest peak to hunting for ghosts at the state's oldest covered bridge, there are many unique ways to view the foliage in Stowe. From the historic Village to the scenic Mountain Road, discover fall activities and attractions that capture the interests of everyone in your party in the state's largest town area-wise with more than 50,000 acres that are covered with color. Choose how to take in all of the views—from a casual scenic drive, to an adventurous mountain bike ride on Stowe's world-class trails.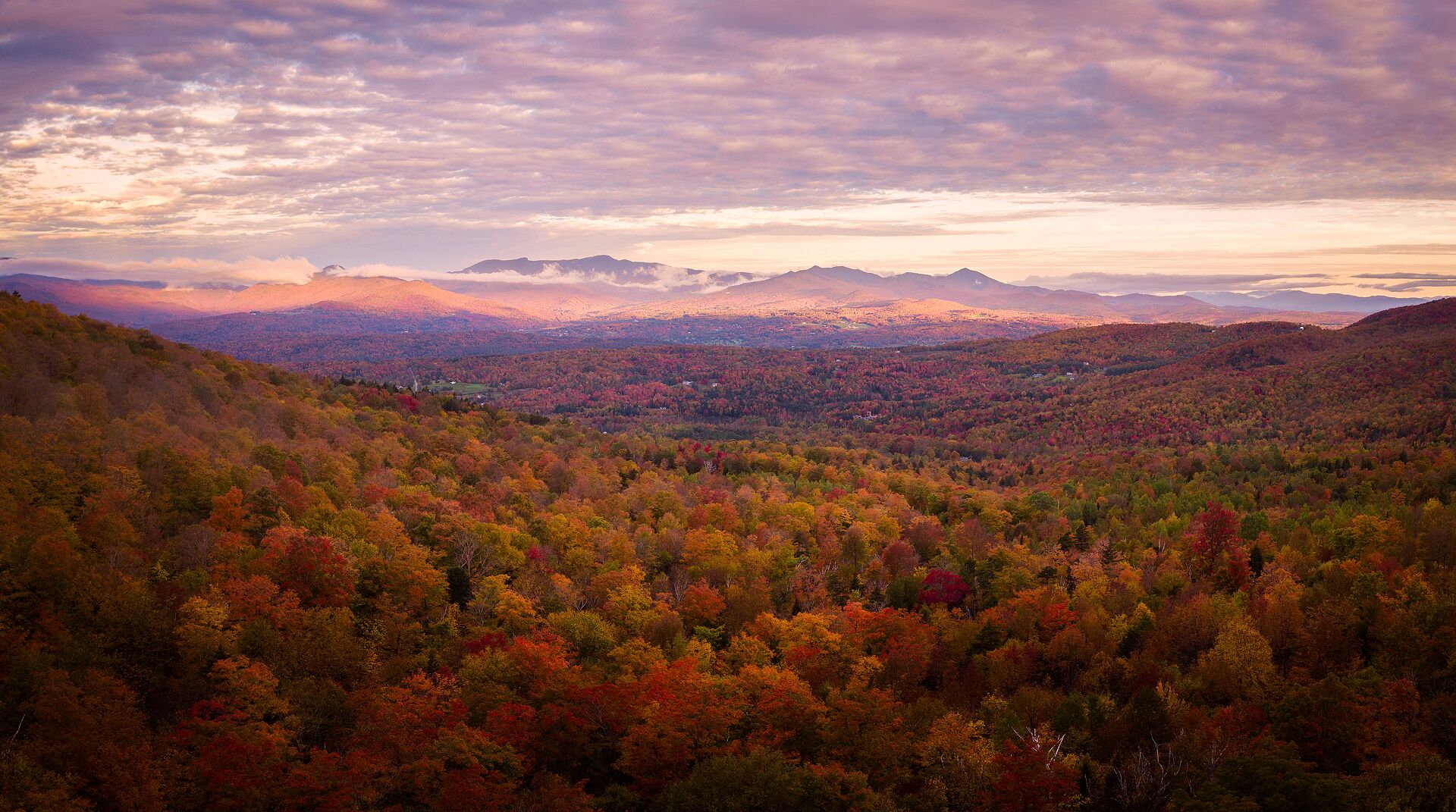 4) Dine with a view.
Stowe offers more than just breathtaking views in the fall; it's also known for its world-class dining! Stowe was named by Fodor's Travel as one of the "World's 10 Best Ski Towns for Foodies." Savor the flavors and experience some of the local restaurants by dining with a view of the colors. As fall is our busiest season of the year, be sure to plan ahead closer to your travel date for a seamless experience. Many of our restaurants will have wait times and may require reservations in advance.

5) Take a piece of Vermont home with you.
Enjoy some retail therapy by visiting any of the nearly 50 unique boutiques, country stores, galleries, specialty markets, sporting goods stores, and more. Click here to see all the retail shops.

6) Explore beyond Stowe.
Looking for the perfect road trip? Driving Vermont's coveted Route 100 corridor is one of the best ways to take in the colorful landscapes and picturesque scenes as you exit Stowe into Waterbury and the nearby Mad River Valley. Vermont Route 100, also known as the Green Mountain Byway in Stowe and Waterbury, was named one of "15 Incredible Spots to See Fall Foliage Across New England" by Town & Country. Discover quaint villages and scenic drives within each area.

Are you ready to book your next fall escape to Stowe, Vermont? Find resources and let us help you plan your trip!
Images courtesy of: Stowe Mountain Resort, Go Stowe, Field Guide Lodge, Mark Vandenberg and Larry Asam.