The Perfect Fall Road Trip—Route 100 in Vermont

September 23, 2020
by GO STOWE
Fall in Vermont is a season like no other. The award-winning vibrant foliage draws in leaf peepers from all over. One of the best places to take in the colorful landscapes and picturesque Vermont scenes is the coveted Route 100 corridor. Stowe, Waterbury and the Mad River Valley are all nearby along this scenic route and each offer a plethora of scenic drives as you travel through the towns. Named one of "15 Incredible Spots to See Fall Foliage Across New England" by Town & Country, you will want to add this road trip to your fall bucket list. 
Fall is the perfect time to explore the nearby landscape and discover hidden scenic gems in Stowe, Vermont. The typically less-traveled back roads and hidden avenues attracts visitors and locals looking for vibrant colors and views blazing with autumn color. One of the best ways to see foliage in Vermont, is to simply drive around the Stowe area to places like Sterling Valley, Stowe Hollow, Elmore and beyond. If you're headed through Smugglers' Notch,  be sure to drive up Mt. Mansfield on the Auto Toll Road at Stowe Mountain Resort for the most breathtaking views from Vermont's highest peak! The Go Stowe Scenic Drives Guide will take you through the countryside, under covered bridges and to some of the best foliage viewing spots.
As you leave Stowe down scenic Vermont Route 100, also known as the Green Mountain Byway in this area, discover more of Waterbury by venturing off the well-traveled path of Route 100 on backroads including Gregg Hill or Guptil Roads. Whether you want to wind along the water, travel through the trees, or admire the historic architecture, there are plenty of pretty drives around town. Make a day of it by adding in hikes or stopping for snacks along the way.
Drive under the colorful treetops along the next section of Route 100 going south towards the Mad River Valley. When "MRV" locals head out to explore and experience other parts of Vermont you might hear them say that "we're going VermonTouring." The Mad River Valley's central location in the heart of the Green Mountains makes it an ideal launch pad to explore Vermont. With a little planning, you'll be amazed at how much there is to see. Whether you're looking for a short drive around town for an hour or two, or a full-day excursion, there are some classic tour loops emanating from the Mad River Valley.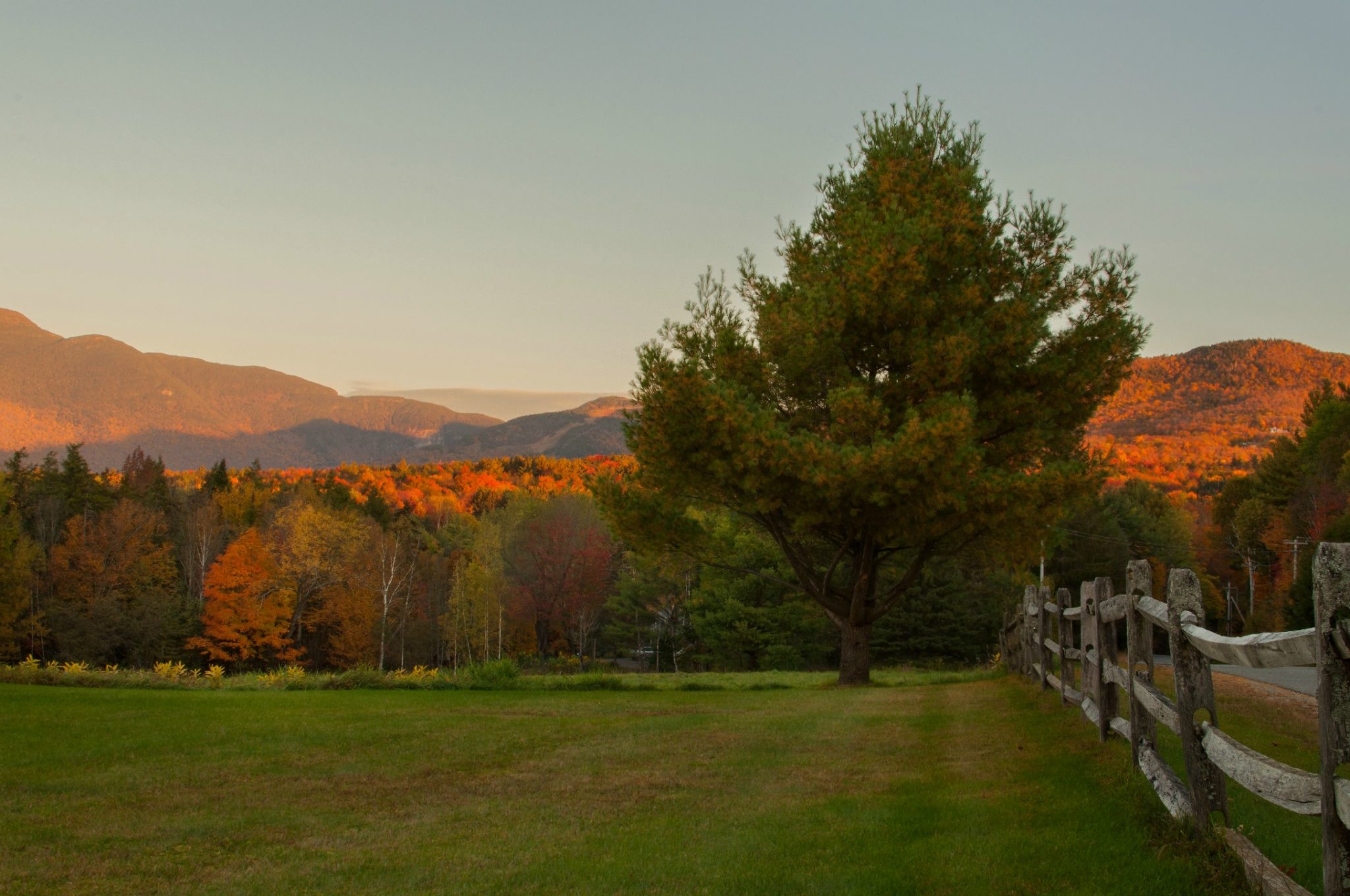 In addition to scenic drives, there are a variety of outdoor activities that provide unique vantage points for leaf peepers. Learn more about the scenic drives in Stowe, Waterbury and the Mad River Valley. For help planning your stay during your foliage Route 100 road trip, request a lodging quote or view our trip planning resources.
Images courtesy of Mark Vandenberg & Heather Glenn.