7 Ways to Explore Stowe on a Guided Tour

June 29, 2018
by STOWE AREA ASSOCIATION
Sometimes, the best adventures are ones where you're not in the driver's seat and are just along for the ride. Take in all of Stowe and its scenic beauty with one of these family-friendly guided tours:
Biking
From the leisurely "Rec Path" to an extensive mountain bike trail system, biking is a popular summertime activity in Stowe that draws visitors near and far. Rent a bike, learn the basics of mountain biking or take a custom guided tour around town on two wheels. View Biking Adventure package.

Paddling
It's nice to cool off by the water on hot summer days. Several lakes and rivers in the area are a flat-water dream for paddling. Explore Vermont's breathtaking landscape from a canoe, kayak or stand-up paddle-board (SUP). Float down the river with a certified guide, paddle to a winery for a tasting or set out on your own custom adventure. View Paddling Adventure package.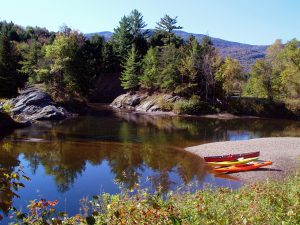 Hiking
Hiking is one of Stowe's most popular summertime activities, and it's no wonder: Stowe's extensive trail system and majestic mountain views draw hikers of all ages and abilities. Many local trails are ideal for families, while others offer a more challenging climb. Test your skills on Mt. Mansfield, Vermont's highest peak, or explore the wilderness on trails through Kirchner Woods and Wiessner Woods. The views are worth the trek. View Hiking Adventure package.

Brew tours
Vermont has more breweries per capita than any other state in the U.S., and several of Vermont's finest breweries, cideries, wineries and distilleries are conveniently located in Stowe and surrounding area. Join a brewery guide for an informative and fun tour of local craft beverage producers. Sit back and relax as you're escorted around town to sample some delicious Vermont beverages. Must be 21 or older. View Brew Tour Adventure Package.

Chauffeured Driving Tour
Explore some of Vermont's majestic views and hidden wonders as you embark on a guided driving tour with a local knowledgeable guide. Be chauffeured around scenic Vermont, see sights and landmarks, scope out covered bridges and barns on backroads, learn about the Stowe's history or sample local tastes. The adventures are endless. View Scenic Chauffeured Adventure package.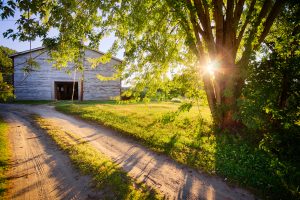 Aerial Adventures
Soaring through the trees on a zip line is the perfect tour for the thrillist. Take a zip line tour with a professional guide and enjoy the ride as you zip from platform to platform, admiring the breathtaking mountain views along the way. View Zip Line Adventure package.
Stowe and adventure go hand-in-hand. Explore all guided tours Stowe has to offer.
Images courtesy of: Trapp Family Lodge, Mark Vandenberg, Grant Wieler