11 Spring Events to Get Excited About in Stowe

March 29, 2018
by STOWE AREA ASSOCIATION
As the snow begins to melt, the grass turns greener and the days grow longer; spring's arrival creates anticipation for a fun-filled season. Fight cabin fever by checking out Stowe's lineup of spring and early summer events. This spring, catch a concert or play, run a marathon through rolling hills, vote for your favorite chowder or even watch a jousting match and immerse yourself in medieval culture. So, dust off your sneakers, grab your tickets and get ready to celebrate spring!
Easter Egg Hunts
When: Saturday, March 31 – Sunday, April 1, 2018
Where: Various locations
Bring your baskets to one or all of the Easter Egg Hunts happening in Stowe this weekend. Children and parents can search for chocolates along the Short Trail with the Green Mountain Club and visit the Easter Bunny at Laughing Moon Chocolates. For a more adult version, search for hidden eggs at Harvest Market and turn them in for discounts.
Spruce Peak Performing Arts: April Concerts
When: April 2018
Where: Spruce Peak Performing Arts Center
Watch Dweezil Zappa, son of composer and performer Frank Zappa, as he leads a group of musicians in a celebration of Frank's music on April 14. The Green Mountain Mahler Festival takes the stage April 22 to perform Gustav Mahler's Symphony No. 2. Join the Spruce Peak Chamber Music Society as they present performances by world-class musicians in an intimate concert on April 28.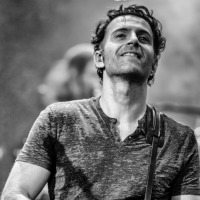 Stowe Weekend of Hope
When: Friday, May 4 – Sunday, May 6, 2018
Where: Stoweflake Mountain Resort & Spa
This three-day retreat offers inspiration and education for cancer survivors and their families. Attend discussions from leading oncologists and researchers from Vermont and New England, take advantage of some of the many health and wellness classes available. This event will offer yoga classes and a "Pretty in Pink" fashion show. Register to attend.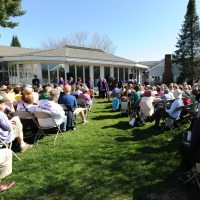 The Great Gatsby
When: Tuesday, May 8, 2018
Where: Spruce Peak Performing Arts Center
For a night of fast-paced entertainment, Spruce Peak Performing Arts Center is hosting The Great Gatsby by the National Players. Watch as this Jazz Age classic comes to life with luxurious parties and tragic love stories and enigmatic main characters.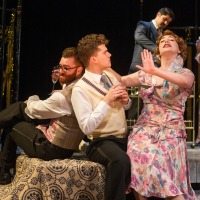 Stowe Craft Brew Race
When: Saturday, May 19, 2018
Where: Stoweflake Mountain Resort & Spa
If you love craft brews, running or both, this 5k is sure to challenge and entertain. The 5th Annual Craft Brew Race in Stowe will begin with a 5k against a beautiful scenic Stowe backdrop, followed by the beer festival with live music and food. This event featured more than 40 Vermont breweries in 2017. If you're not into running but love craft beverages, you can still attend the festival and receive a pint glass with entry.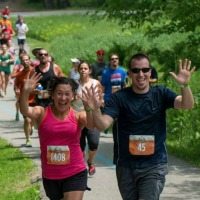 Stowe Farmers' Market
When: Every Sunday, May 20 – October 14, 2018
Where: 1799 Mountain Road
Nothing signals the beginning of spring like the first farmers' market of the season. Every Sunday, from May through October, shop local produce, assortments of meats, cheese, maple syrup, baked goods and craft beverages. Local craft producers will be offering arts, crafts and more. Browse the best of Vermont products, listen to live music and sample from Stowe's local food scene.

Chowderpalooza & Spring Art on Park
When: Saturday, May 26, 2018 (rain date: Sunday, May, 2018)
Where: Stowe Village
Chowderpalooza is a classic spring event you don't want to miss. Sample chowder from 12 participating restaurants and vote for your favorite. The winner will take home the Chowder Pot and be crowned the Chowderpalooza winner. This spring favorite will also offer live jazz and local vendors and is the kickoff event for a series of summer Art on Park events. 
Every Thursday, from June 20 through September 6 vendors will display their products on Park Street in Stowe, during the Art on Park: Summer Series. Enjoy shopping from jewelers, artists, specialty food and beverage producers and more.

Vermont Renaissance Faire
When: Saturday, June 23 – Sunday, 24, 2018
Where: Mayo Events Field
The Vermont Renaissance Faire is back for its third year and offers a weekend of fun for all ages. Musicians and dancers will entertain, while medieval encampments, fight demos and a joust will offer a window into the past. The faire features artisans and craft vendors from all over New England. Beer, wine, mead and cider from Vermont and local food vendors will be available. There is a dedicated kids area for younger attendees.

Catamount Ultra Marathon
When: Saturday, June 23, 2018
Where: Trapp Family Lodge
Race at the foot of Mt. Mansfield, Vermont's tallest peak, during the Catamount Ultra Marathon, June 23. This race will start and finish at the Trapp Family Lodge, where the 25k trail course will wind through pastures and hardwood forests. Runners completing the 50k course will complete the 25k loop twice. Whether you're participating or cheering a runner on, the scenic views are sure to impress. Celebrate your accomplishment with a brew at the von Trapp Brewing Bierhall, located just down the hill from the finish line.

Gardens of Stowe
When: Sunday, June, 24, 2018
Where: Various Stowe gardens
Stroll through beautiful gardens, view stunning flowers and enjoy a garden talk during this outdoor celebration of spring. Gardens of Stowe is a self-guided garden tour through Stowe's private and commercial gardens. This unique event is rain or shine, and concludes with a special tented reception with floral arranging demo, a silent auction and food.

B3 Fest – Bikes, Brews & Beats
When: Friday, June 29 – Sunday, July 1, 2018
Where: Various Stowe locations
The annual B3 Fest – Bikes, Brews & Beats is a three-day festival celebrating Vermont mountain biking, craft beverages and live music. This town-wide event offers activities for all ages, drink specials, group rides and more. Marking the (un)official start of summer in Stowe is the 2018 B3 Fest Block Party, followed by the family-friendly Critical Mass Ride, where hundreds of bikers of all ages ride up Mountain Road through Stowe to the B3 Fest Afterparty. Participants can explore Stowe's extensive mountain bike trail network by joining one of the various B3 Fest group rides sponsored by local businesses Saturday, June 30 and Sunday, July 1.

Photo courtesies: Spruce Peak Performing Arts Center, The National Players, Stowe Vibrancy, Catamount Ultra Marathon, Vermont Renaissance Faire