Planning Ahead for Winter at Stowe Mountain Resort

November 15, 2022
by STOWE MOUNTAIN RESORT
Welcome to the birthplace of alpine skiing in Vermont. From the first lift-served runs on Mount Mansfield at Toll Road in 1937 to the birthplace of the 10th Mountain Division and home of the nation's oldest Ski Patrol, now in our 86th season, Stowe Mountain Resort has long been a premier Vermont skiing and riding destination. While we all experience the resort differently, one thing's for certain: our story and dedication to the premium mountain experience continues. Looking to make the most of your ski trip this winter? Read on for tips to plan an unforgettable ski vacation in Stowe, Vermont.
Welcome to quintessential Vermont. Welcome to Stowe.
Our resort team is busy ramping up for a successful winter season, starting with the debut of a brand new high-speed detachable 6-person chair lift aptly named 'Sunrise.' Our new Sunrise lift, slated to spin starting in early December at 8 a.m. seven days a week this season, will provide you with direct access to the slopes via the Mansfield parking area—maximizing your time on snow and reducing wait times. Be sure to also follow @stowemt on Instagram for the latest updates here at Stowe Mountain Resort!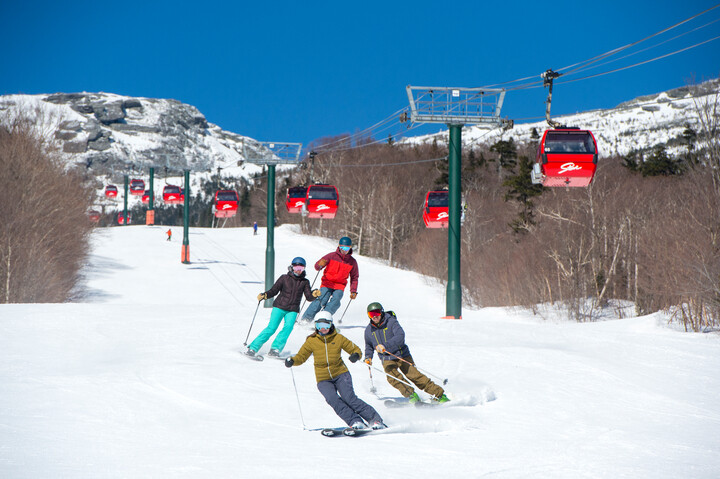 Limited Day Tickets & Epic Passes
We are encouraging guests to plan ahead as we are limiting day ticket sales throughout the 2022/23 season to prioritize the mountain experience for our visitors. Guests can also purchase Epic Day Passes which lets them build a pass that fits their needs. Choose from one to seven days and visit throughout the season for as low as $65 per day. Epic Day Pass also includes Epic Mountain Rewards—20% off food, rentals, and more. Purchase your Epic Season Pass or Epic Day Pass early for the lowest price! Prices increase throughout the winter season approaches, so be sure to take advantage of the lowest price while you can.
Plan ahead for a seamless experience in Stowe
Make your trip to Stowe as smooth as possible. Book lodging early for the best available rates and availability of the season. Check back for lodging deals that may be offered. Plan ahead for dining as well as other activities to do and attractions to see. Go Stowe has the resources to plan your trip all in one place. Read these tips for a seamless experience traveling to Stowe, including recommendations for making restaurant reservations, especially for busy holiday periods.
Happening this season!
There are always things to do on and off the mountain for our guests. Ice Skating, Stowe Rocks, live music, events, food, and great drinks, we have it all. We look forward to welcoming visitors to Spruce Peak's yearly New Year's Eve celebration that features all-day activities, food, and fireworks. Check out the Stowe Mountain Resorts and Spruce Peak events pages for a full detailed calendar of events happening this season. It wouldn't be a true mountain experience without live music. Head over to Spruce Peak Performing Arts Center for upcoming live music and events.
Prepare for a memorable day
Whether you're learning the sport with one of our incredible instructors, or are mastering the mountain with a Private Mountain Guide, upgrade your skills and start the season strong. Rentals are also available. Explore other activities at the resort, like ice skating, rock climbing, or relaxing by an outdoor fireplace, while taking in the natural beauty of Mt. Mansfield, Vermont's highest peak.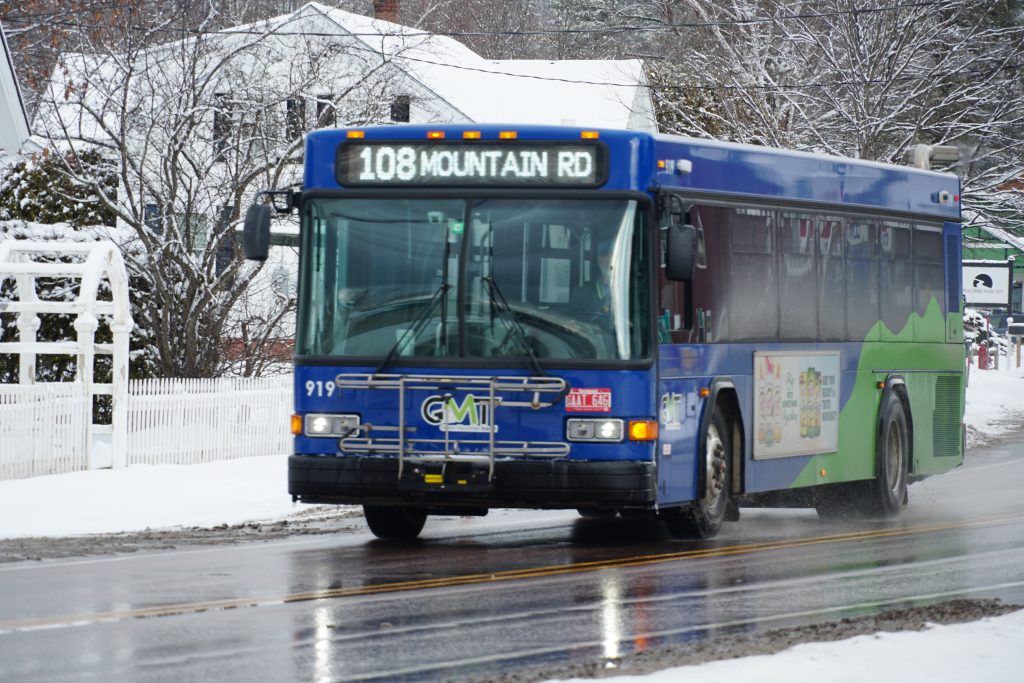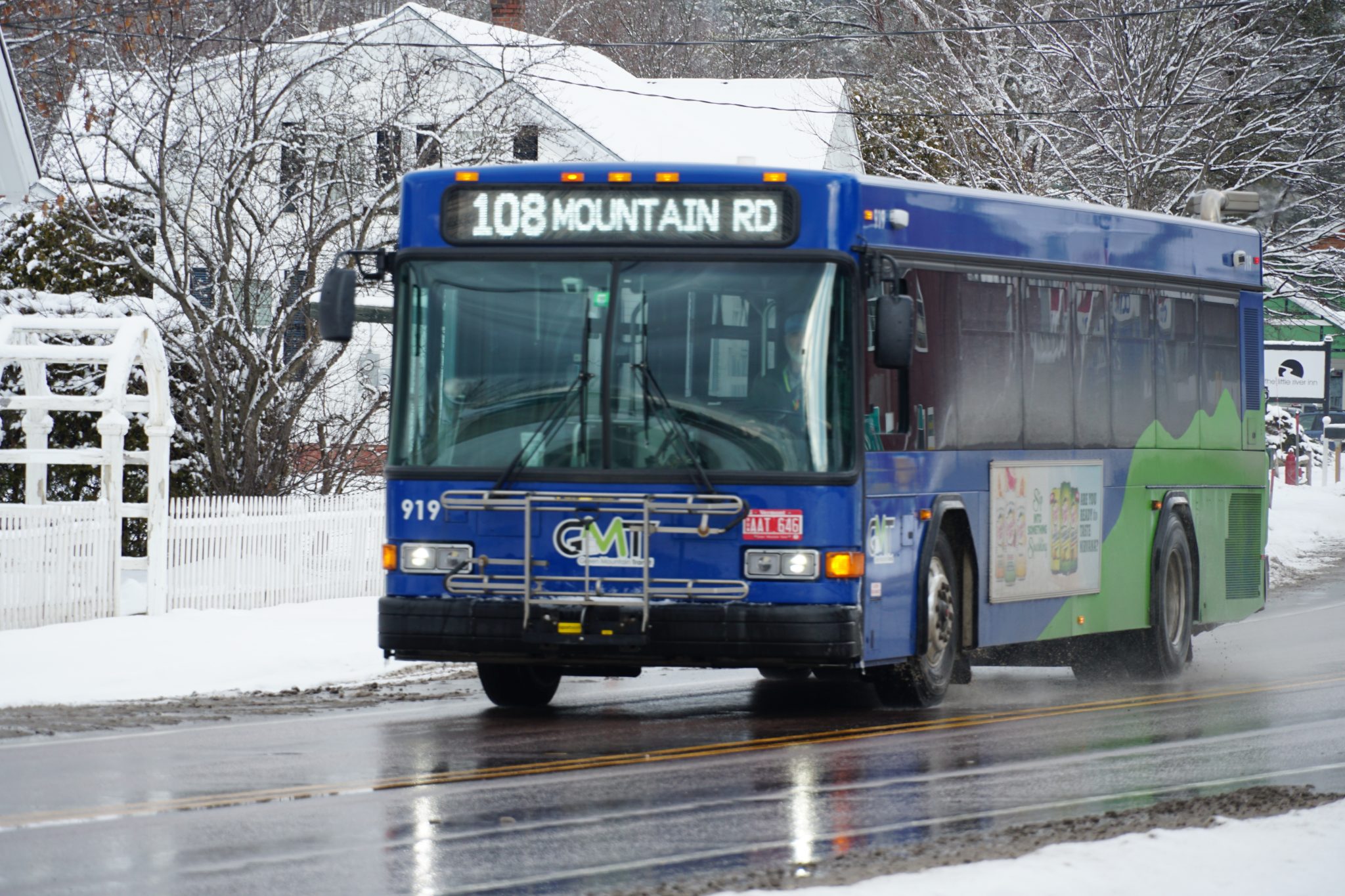 Next Stop Stowe
The 2022-23 season will look differently this winter as we have introduced a new parking plan that will involve changes to our guest's arrival. This new parking system includes elements of paid parking, free parking, carpooling, and transit incentives. Parking will be free at all lots, with the exception of Spruce Peak Premium Parking, Monday through Thursday during non-holiday periods, and after 2 p.m. every day. Paid parking will be implemented December 2 through April 2, from 8 a.m. – 2 p.m., Friday through Sunday, and during holiday periods at all lots, with the exception of the Cross-Country Center and Toll House area lots which will remain free seven days a week. Free parking will also be offered at all times in all lots to cars arriving with four or more guests.
Paid parking will be $30 per space, per day. This fee will be paid through a smartphone app with advanced payment and license plate verification, or through on-site kiosks for those without smartphones. All parking will be managed through Interstate Parking via the website parkstowe.com. This site is the definitive source for all information and resources related to resort parking for the Winter 2022-23 season including parking basics, Tap N Ski, the violations process, and a contact function for direct customer support.
We encourage guests to choose from a range of arrival and parking options that best suit their needs. Don't forget about the free shuttle bus service which provides access to world-class skiing and snowboarding, dining, shopping, lodging, activities, and attractions. The complimentary Mountain Road Shuttle offers convenient transportation in Stowe, which offers some the best outdoor recreation in Vermont. There may be delays on Mountain Road on weekends and holidays, especially when these overlap with inclement weather. We encourage visitors to plan extra travel time and either ride the shuttle or travel with winter tires. Download the Transit App to view the route and track buses in real-time.
Check for trail conditions and lift status
Check trail conditions with Stowe Mountain Resort's terrain and lift status report for up-to-date information on lift operations. For live updates on weather, operations, terrain and parking information, go to @StoweMtAlerts on Twitter for the daily 6 a.m. report.
Know our commitment to safety
Thanks to continued improvement in COVID-19 cases, proof of vaccination is no longer required for guests to dine at our indoor cafeteria-style restaurants. Additionally, face coverings are no longer required to be worn by guests indoors, on gondolas, or in buses and shuttles. Check out our commitment to safety for more information.
There's no better place than Stowe, Vermont to rejuvenate among the fresh mountain air! View the first-time visitor guide for an unforgettable first trip to Stowe. Plan ahead for the ultimate relaxing trip this winter.
Photos courtesy of Stowe Mountain Resort.