9 Photos from Stowe to Get You Excited About Fall

August 12, 2020
by GO STOWE
Named one of the best destinations to see fall foliage in Vermont by Travel + Leisure, fall in Stowe is a magnificent time of year. From mountain to Main Street, Stowe comes alive during foliage season as vibrant colors scatter the village and countryside. Enjoy a collection of some of our favorite fall views to get you excited to #fallintostowe.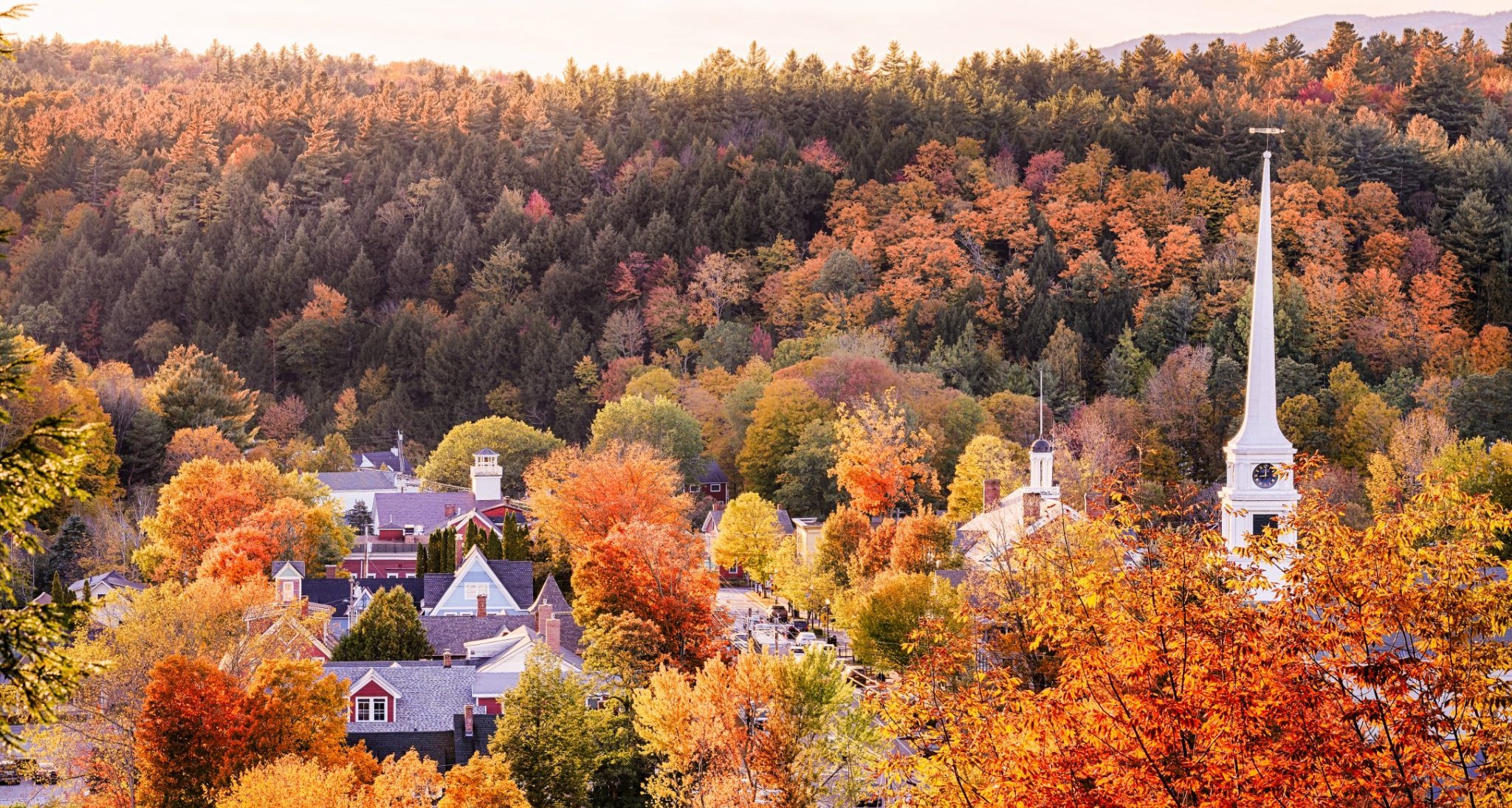 The iconic church and historic village scene looks even more spectacular covered in bright oranges and reds. Take a stroll down Main Street and see the views yourself. Photo by Mark Vandenberg.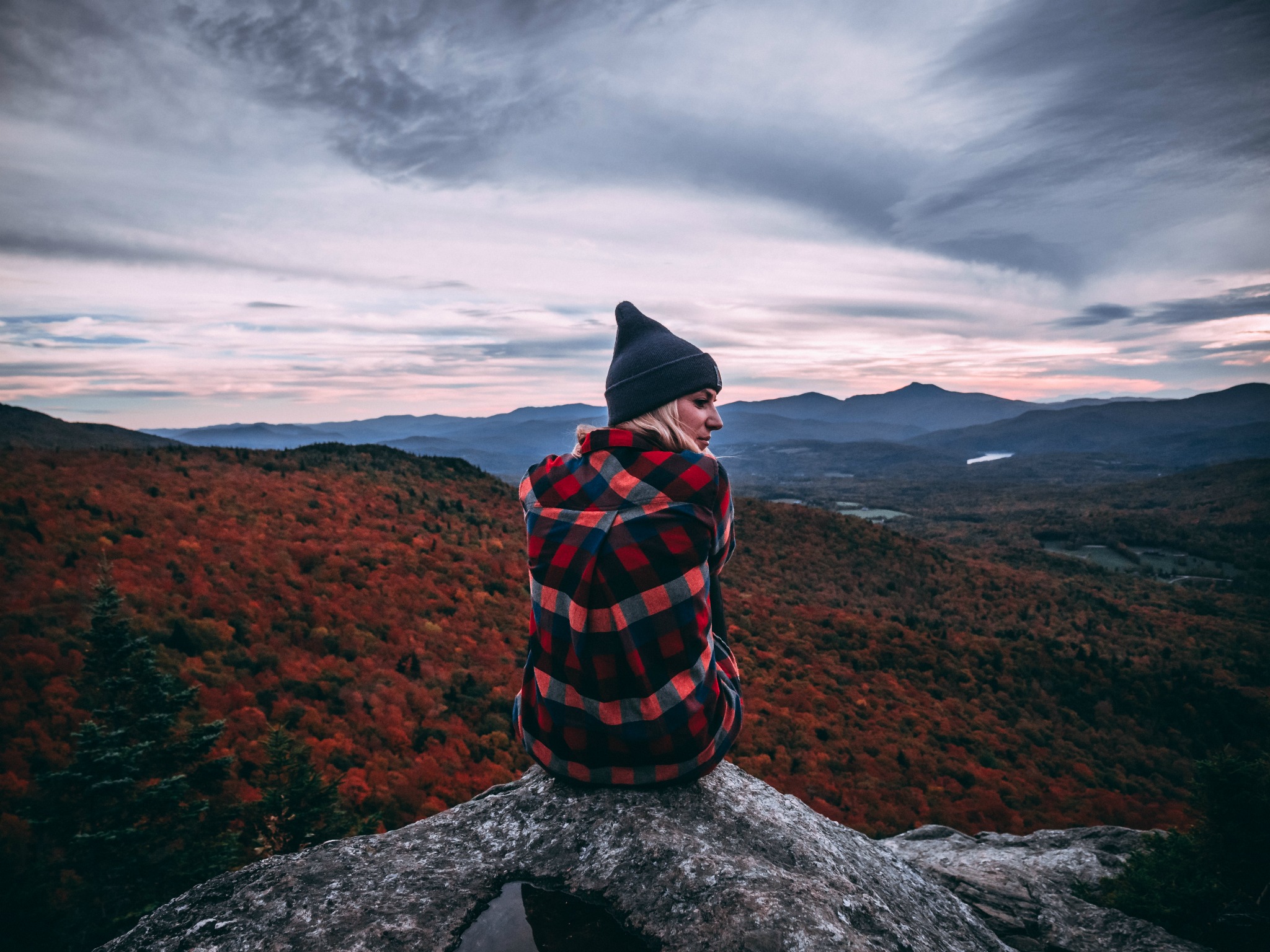 Take in the scenic vistas and arrays of color with a hike. Many hikes in the area offer 360-degree views, visit the Go Stowe Hiking Guide. Photo by Grant Wieler Photography.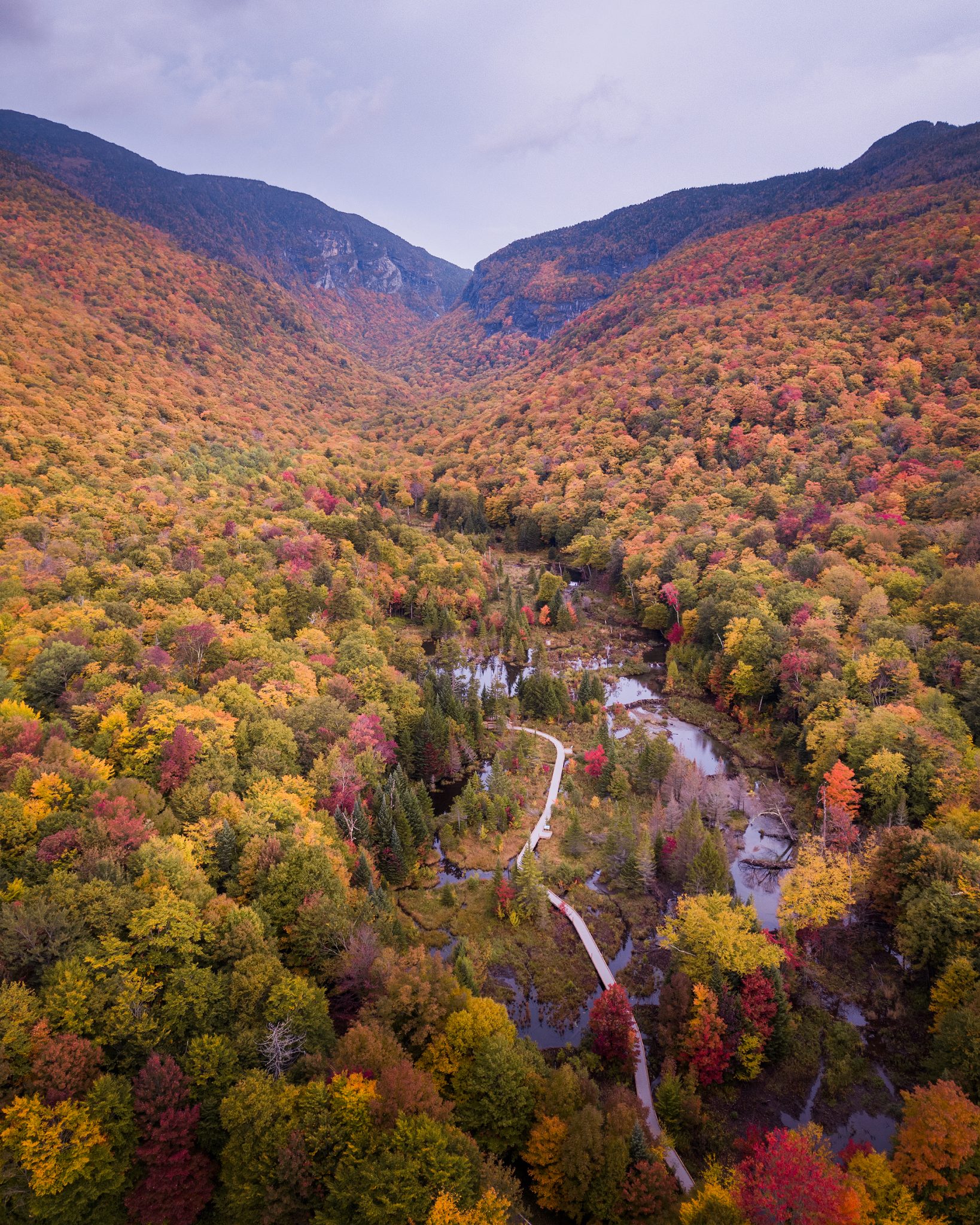 The high elevation of Smugglers' Notch creates an early but colorful change in the leaves, be sure to check it out on area trails before the road closes for winter. Photo by Mark Vandenberg.
Plan a romantic getaway this fall and escape to the fresh air in the colorful and quaint mountains of Stowe. Photo by Savannah Brown Photography.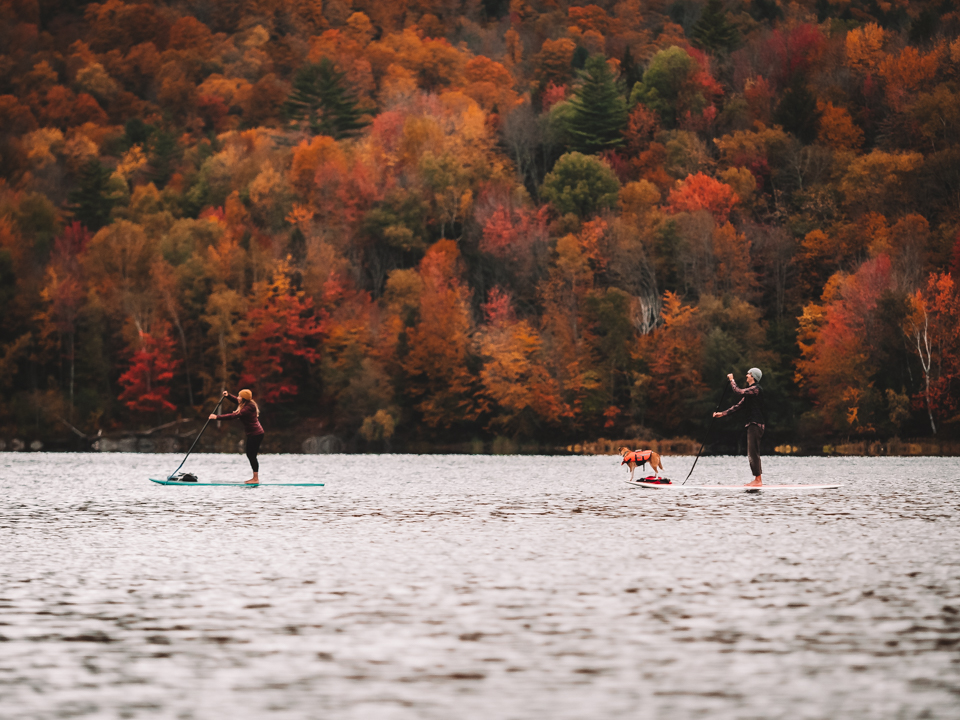 Whether you are paddling in a kayak or taking a fall foliage boat ride, the water is a another great vantage point to view the majestic changes in color. Photo by Grant Wieler Photography.
Take a scenic drive to take in the changing leaves, our foliage resource page has a Scenic Drive Guide with different areas to explore by car. Photo by Mark Vandenberg.
Ride up Stowe Mountain Resort's famous red gondola and take in the vibrant colors from the bottom to to the top of the mountain. Photo by Go Stowe.

"Snowliage" is a term used to describe when snow meets foliage, creating a picturesque landscape. Photo by Cecelia Imagery.
Take a piece of  your memorable Stowe vacation home with you, Stowe's shops are filled with artisan and local goods perfect for fall. Photo by Larry Asam.
Book your fall stay and save up to 40% off lodging during the Stay Longer, Save More sale. Track the changes in the leaves with our Foliage Tracker and find the most colorful scenic drives and guided tours while visiting.