Stowe Village
The Town of Stowe was chartered in 1763. The first non-native inhabitants arrived thirty-one years later in 1794. In 1864, the Mount Mansfield Hotel in Stowe Village was established as Stowe's first resort hotel and one of the first in Vermont. Stowe's economy, which until 1950 was primarily resourced-based, began its evolution into a service-based tourist economy. With the installation of the first chair lift in 1940, the ski industry thrived in Stowe and by the mid-1960s Stowe emerged as the most recognized ski destination in the eastern United States. Since that time, recreational activities on Mount Mansfield and surrounding mountains have continued to shape the town and define it as a major recreational destination. Outdoor recreation has become a primary force in shaping the lifestyle of many town residents. Many businesses within the community are oriented toward and thrive on the year-round recreation and tourism industries. The town also has a vibrant cultural scene and many special events that have been critical to the success of Stowe's evolution as a four-season tourist destination.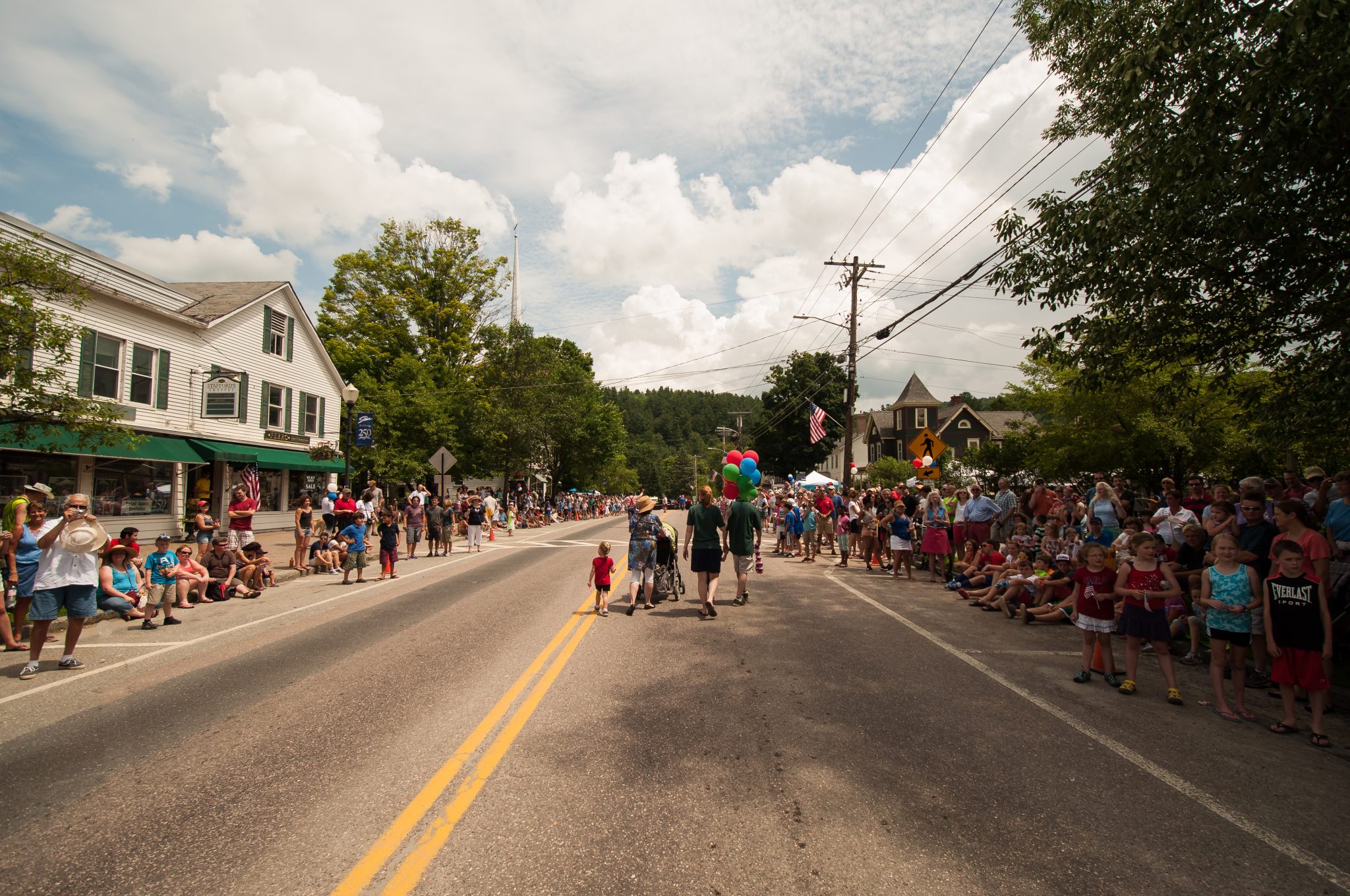 Stowe began as an early 19th-century farming and mill community and gradually evolved into a year-round recreational and vacation destination attracting visitors from around the world. The well-preserved and thriving Stowe Village retains the look of its historic role as a market town. A visit to historic buildings, such as the Akeley Memorial Building, Vermont Ski and Snowboard Museum, Helen Day Arts Center, the Stowe History Museum and the Stowe Historical Society's one-room schoolhouses, provide enriching experiences. Leaving Route 100 and traveling northwest on Route 108 (Mountain Road), one encounters a busy thoroughfare lined with hotels, motels, shops, restaurants, art galleries, and other tourist venues.


At the south end of Stowe Village is a hamlet known as the Lower Village. Historically, the Lower Village was a center for manufacturing. Most recently it was home to a snowshoe factory. It was here that the first post office opened in 1816, the first tannery was built, and where stores from Stowe Village moved. Today, this gateway to the Town of Stowe is alive with restaurants, offices, inns, and residences. Remnants of Stowe's architectural history commingle with modern development.