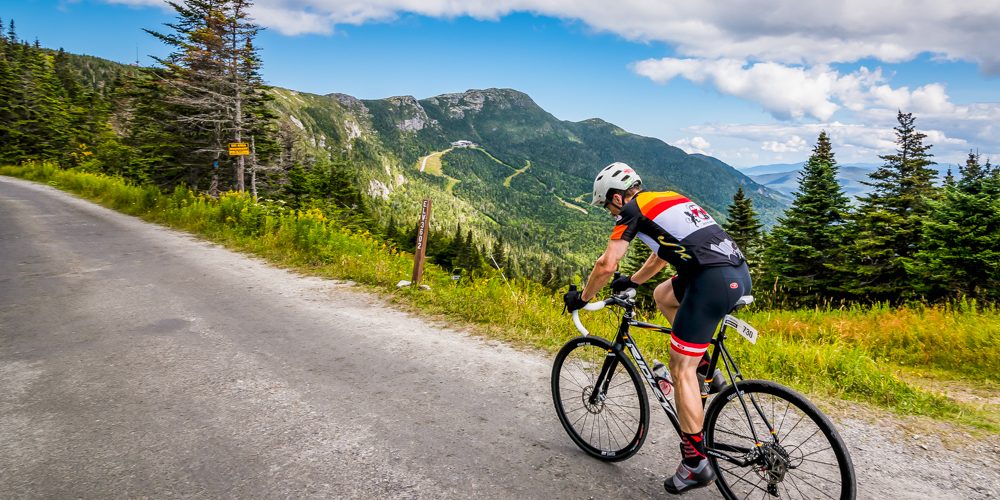 Race to the Top of Vermont
The 2020 Race Will Proceed Virtually Due To Covid-19 As A 36hr, Self Paced, Any Distance, Any Surface, Vertical Challenge!
2020 has been quite the doozy! When this all started we were sure everything was going to be cleared up by August, and that by race weekend we'd be back to breathing heavily and blowing snot rockets near one another. However, as time has passed, and things have progressed, it's become obvious that this is a long-term situation. Due to the current state of events we have made the unfortunate decision to cancel the in-person version of the Northeast Delta Dental Race To The Top Of Vermont.
That said… The show must go on! Every year for the last 13 years the Northeast Delta Dental Race To The Top Of Vermont has been organized by the Catamount Trail Association (CTA) and is their single largest fundraiser every year. 100% of the money raised by this event goes to support backcountry skiing in Vermont and the CTA's work building trails, community, and opportunity.
So, if you're looking for a way to challenge yourself and want to support the coolest organization in Vermont please consider joining us for the first… and hopefully only… Virtual Edition of the Race To The Top Of Vermont!
How Is This Going To Work?
This year due to the Covid-19 pandemic the Northeast Delta Race To The Top Of Vermont will take place as a virtual vertical challenge where participants earn raffle entries by accumulating as much vertical as possible during our challenge period. The more vertical you climb, the more chances you have to win! For every 250 feet of vertical participants will earn 1 entry. Participants can earn as many entries as they want or can.
We've worked with our sponsors to round up some pretty awesome prizes. Additionally, $5 of every entry will go into a participant prize purse that will be distributed in $100 increments. Register Today!
Entry Fee:   $40/Non-Members | $35/CTA Members
Disciplines: Running, Hiking, Walking, Cycling… You can combine activities
Challenge Period: 8 a.m. Saturday, August 29 to 8 p.m. Sunday, August 30