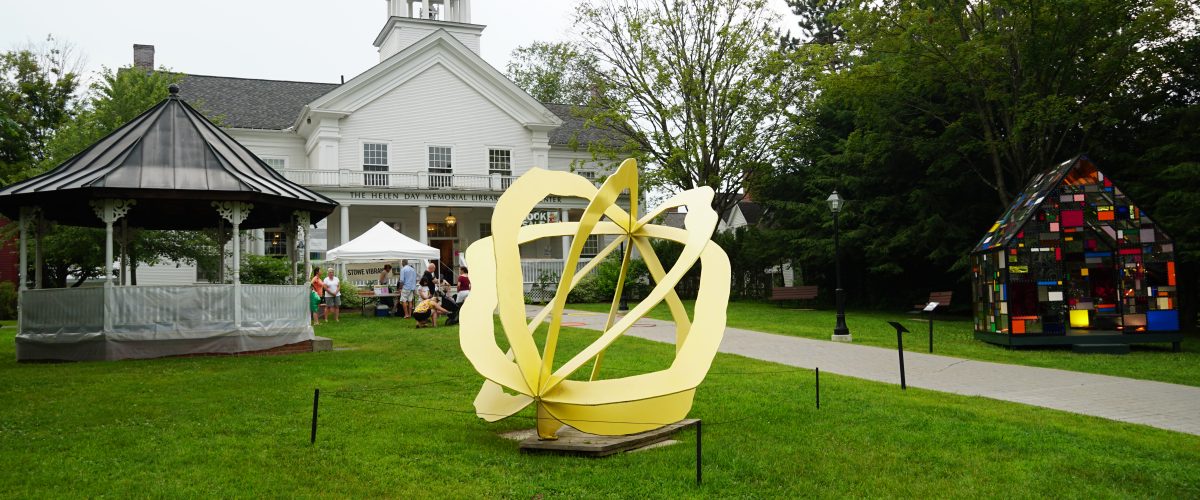 Gazebo Concerts

Join Stowe Performing Arts for their Gazebo Concerts this summer! The Gazebo on the lawn of the Stowe Free Library is the setting for another outdoor concert series this summer. Stowe Community Church is available as an alternate concert site in the event of inclement weather for the Gazebo performances. The concerts are free and will take place from 6 to 7 p.m.
FEATURED ARTISTS & 2021 SCHEDULE
JULY 20
The Peter Greenfogel Jazz Group – Saxophonist Peter Greenfogel brings his long-time collaborators Chris Casey (piano), Stephen Porter (bass), and Deanna Casey (vocals) to the Gazebo for an hour of cool jazz on a warm summer night.

JULY 27
The Revenants – The Revenants are a trio of well seasoned New England musicians who play original, contemporary and classic Americana music, showcasing compelling, intricately braided vocals, and richly textured instrumental work combined with innovative rhythm.
AUGUST 3
Morrisville Military and Waterbury Community Combined Bands -The combined forces of these two bands come together annually to perform on our series.  Patriotic music, Broadway show tunes, marches bring the "town band" experience to Stowe. Both bands are now conducted by Nick Allen, a local instrumental instructor in a neighboring school system.
AUGUST 10
Alice Howe – Vistas and the faces and emotions they summon unfurl with compelling grace on Visions, singer/songwriter Alice Howe's anticipated debut album. A modern love letter to 60s and 70s folk and timeless blues, Visions pays homage without succumbing to imitation, and offers an intimate snapshot of a young artist discovering her own power. Alice's ties to Stowe go back to her childhood visiting her great-aunt, Miss Hankinson, who lived in a cabin with no heat or running water for years.  She bathed in a stream near the property.
Freebo is a genuine folk, rock and blues icon who, after over 40 years of recording and touring with many of the great artists of our time (Bonnie Raitt 10 years, CSN, Maria Muldaur, John Mayall, Ringo Starr, Dr. John, Neil Young, & many more) is regarded as one of the most gifted singer-songwriters of today.
Click here for directions to The Gazebo.
---
Last year the arts community was drastically affected by the restrictions on gatherings for concert events. For 45 years Stowe Performing Arts has relied on the generosity of local businesses, individuals and concertgoers to support our efforts to contribute to the cultural vitality of this community. We still need your support.
Click here to make a credit card donation to sustain Stowe Performing Arts, or send a check to Stowe Performing Arts, PO Box 3283, Stowe, VT 05672. Your contributions are fully tax-deductible and greatly appreciated.