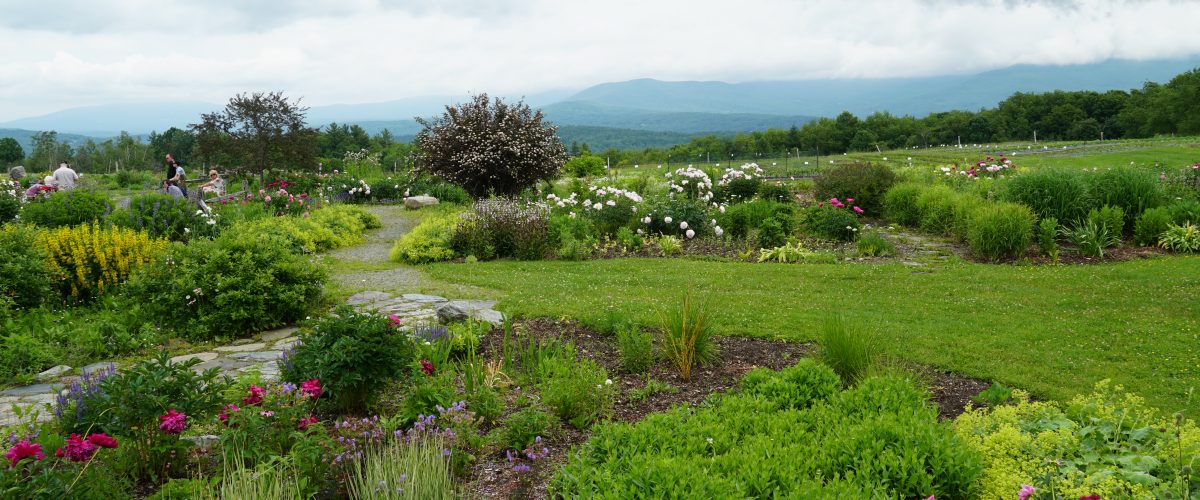 Gardens of Stowe
Stowe Vibrancy is pleased to present the 5th Annual Gardens of Stowe on Sunday, August 8, 2021, from 9 a.m. – 4 p.m. This self-guided tour includes some of Stowe's most interesting and innovative public and private gardens.

Event Details:
This year's theme, "Art in the Garden," features local artists creating artwork in select gardens showcased on the tour. Artists' works will be donated and available for purchase following the tour. Take in all the natural beauty, then bid on your favorite piece in our online auction. Winners will be notified.
To maintain current social distancing protocols, reserve your tour time between 9 – 12 am. or 1 – 4 pm. Click here to purchase tour tickets.
Tickets are $15 in advance, or $20 day of the tour, and are available for this rain-or-shine event at stowevibrancy.com.
New to the event is the Stowe Home & Garden Market to be held at the Springer-Miller Center, 782 Mountain Road.  The Market provides an exciting collection of artisans and purveyors  offering unique and beautiful items for home and garden.   Refreshments and light fare will be available.  The Market is open to the public.  Gardens of Stowe participants will enjoy the new "Ask the Experts" tent.  Available from 10am-2:00pm – a variety of experts on different garden topics will be available to answer your questions.
Event Sponsors
This event is hosted by Stowe Vibrancy. The event is sponsored by UPS Store #2614.