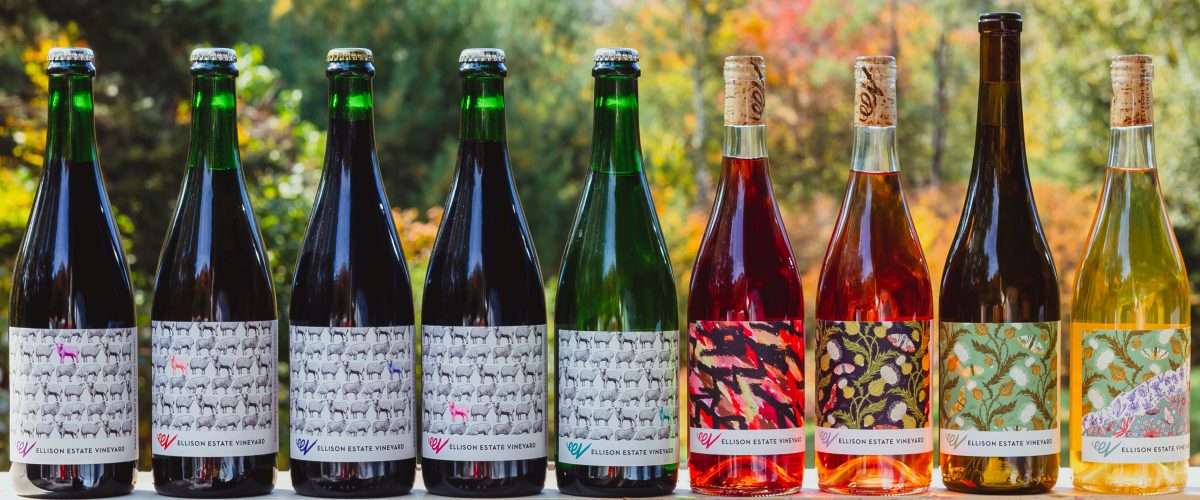 Ellison Estate Vineyard Crush Pad Tasting in Stowe
This is a ticketed event, buy tickets in advance before they sell out!
Harvest has come to an end, and we are ready to pour some wine! We had so much fun with our outdoor Winery Crush Pad Fall Tasting Events last year, we are doing it again!
We will be tasting through 6-8 wines, some of our favorite wines from our summer releases, some newly released wine, and maybe even a preview of an upcoming release.
Come check out our hand-crafted, Old-World style, small batch cuveé's, and Stowe's first winery. You will have the opportunity to speak to the owner/winemakers, and the people that grew the grapes. I'm sure we have some good harvest stories to tell.
Price includes 20% gratuity for our servers.
Details:
Saturday October 23
Times.

11:30 a.m. – 1 p.m.
1:30 p.m. – 3 p.m.
3:30 – 5 p.m.

1338 Moscow Road, Stowe VT 05672
The winery is located right near the corner of Moscow Road and Barrows Road. Parking is limited, so carpooling is encouraged. Parking is located at the bottom of the driveway by our barn-like garage (purple doors) and directly by the winery. Overflow parking is at the top of the driveway by the house. The driveway is uneven, so please be careful if your car has low clearance. To get to the crush pad, drive or walk up the steep driveway. The crush pad is your first left. We can't wait to see you all!